HOST A SCREENING
We are excited to be partnering with Tugg.com to bring LIYANA to your North American city! Tugg is a web-platform that enables individuals, groups, and organizations to set up personalized screenings in theaters and community venues across the country.
OPTION #1: HOST A SCREENING AT YOUR OWN VENUE
Bring LIYANA to your community, non-profit, church, company, organization, etc. We make it easy: You provide the venue, projector and audience, and, once you purchase a screening license through our partners at Tugg, they'll provide you with the film and digital marketing tools to make your screening a success, and they can set up an event page for you to manage tickets/free RSVPs!
OPTION #2: HOST AN EDUCATIONAL SCREENING OR BUY FOR YOUR LIBRARY
Bring LIYANA to your university, public library, or K-12 school by purchasing a copy with Public Performance Rights or hosting a one time screening of the film! Find out more about licensing an educational DVD, BluRay, or Digital Site License here:
OPTION #3: HOST A SCREENING AT YOUR LOCAL THEATER
Screen LIYANA at your favorite movie theater! Our partners at Tugg have a simple process: pick a date, pick a theater, and enlist your audience to meet the RSVP threshold online before the deadline. If enough people pre-buy tickets to the screening, the screening happens and you get to bring an artful and inspiring film to your community.
ADDITIONAL OPTIONS
For North American film festivals, contact: THE FESTIVAL AGENCY

For screenings in Eswatini contact us HERE.

OTHER COUNTRIES - For festivals, screenings, or distribution, contact: RUSHLAKE MEDIA

If you'd like to get in touch with the filmmakers directly about an idea for a screening or to use the film as a fundraising event you can fill our our custom HOST A SCREENING FORM: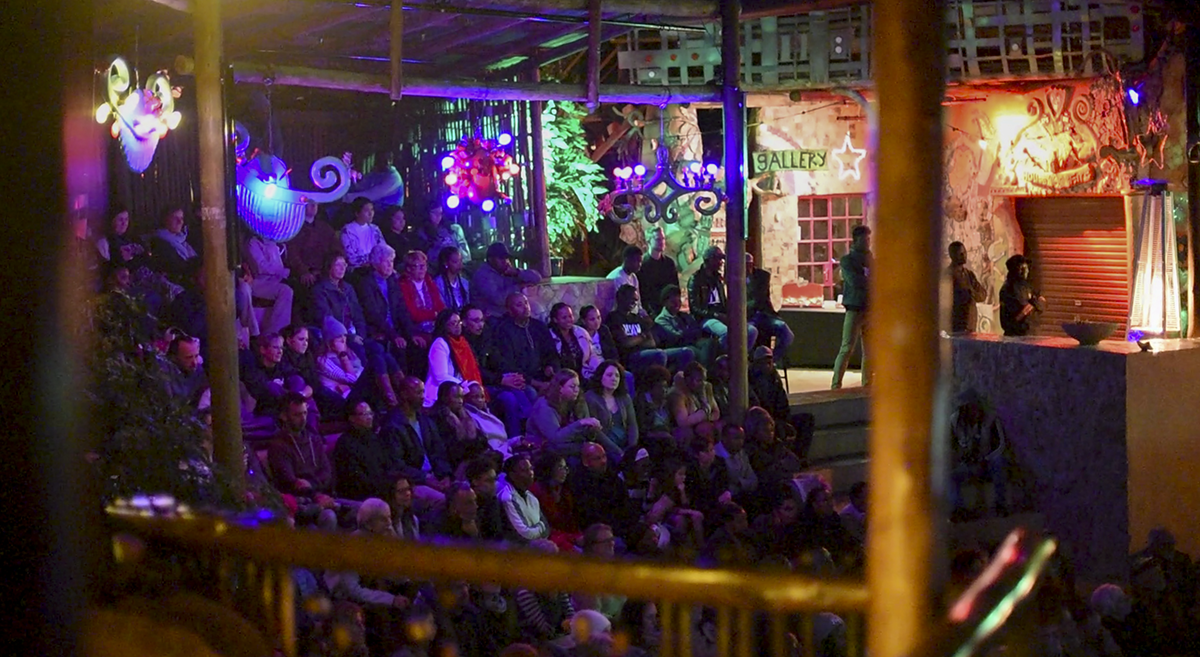 FAQ's
What if I don't know which kind of screening is right for me?
We'd be happy to help you decide. You can email us using the CONTACT US button below.
I BOOKED A screening, now what?
Get in touch! Let us know the details for your screening so we can promote it on our screenings page and social media. We can also send you high res images and other material to help you promote your screening.
DO YOU HAVE DISCUSSION GUIDES AVAILABLE?
Yes! We have a general discussion guide as well as a high school curriculum to help you make the most of your event or classroom use.
CAN I USE THE FILM FOR A FUNDRAISER EVENT?
Absolutely! Please email us with your fundraiser idea to get more info.
Can I have the filmmakers attend or Skype-in for a Q&A?
Yes! Let us know the date and location of your screening and we'll let you know who is available and the speaking and travel fees.
when will liyana will be available on dvd or streaming for home viewing?
Stay tuned! You can follow us on social media and subscribe to our newsletter to get the latest updates.
LIYANA is PERFECT FOR MY organization's work with youth, storytelling, refugees, creative therapy, MISSIONS, HIV/AIDS, etc. Can we work together to develop custom workshops and/or a screening tour?
Yes, please! We would love to talk with you about the exciting possibilities. Let us know your ideas!